Posted by Ernesto Priego on 2023-03-02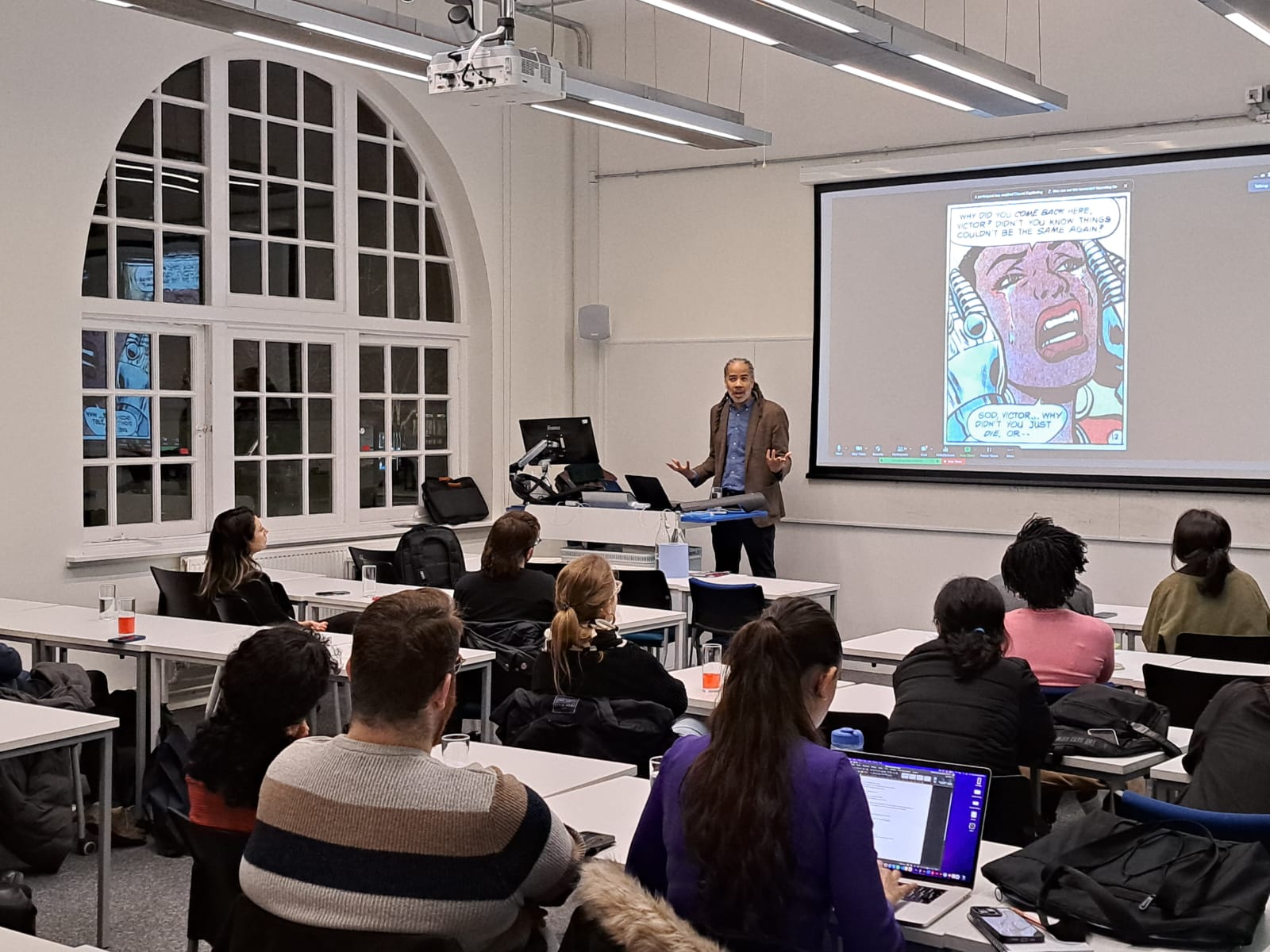 Professor Jonathan Gray delivering his seminar talk, "Social Depths: Representing Race & Disability in Comics & Graphic Novels", on Monday 20 February 2023 at City, University of London, UK.

Many thanks to those of you who joined us for (or expressed an interest in) Prof Jonathan Gray's stimulating talk on race and disability in comics and City (in person or online) the other week. We had a wonderful evening and appreciated all of your input and questions.

A recording of Jonathan's talk is now available to watch back on YouTube at this link:
https://www.youtube.com/watch?v=jDHv4Mb_iwo

Thanks to Jonathan for giving us permission to share this with you.

Please do keep an eye out for future comics-related events at City, of which we hope there will be many more.

Best regards,

Ernesto Priego & Dom Davies
Tags
Events Seminars Jonathan W. Gray Race Disability City Recordings Webinars